Key figures
AfricInvest was founded in 1994 and is part of Integra Group an investment and financial services group.
AfricInvest is uniquely positioned as one of the most experienced private equity investors in the region, with dedicated investment teams focused on North Africa and Sub-Saharan Africa, employing around 80 professionals based in 11 offices, of which 8 in Africa, 1 in France and two rep. office in the United States of America and in the United Arab Emirates
Funds under
management

$1.7 BN

Investments

160+

Exits

90+

% Deals sourced
through proprietary
channels

80%

Funds

18

Investors

60+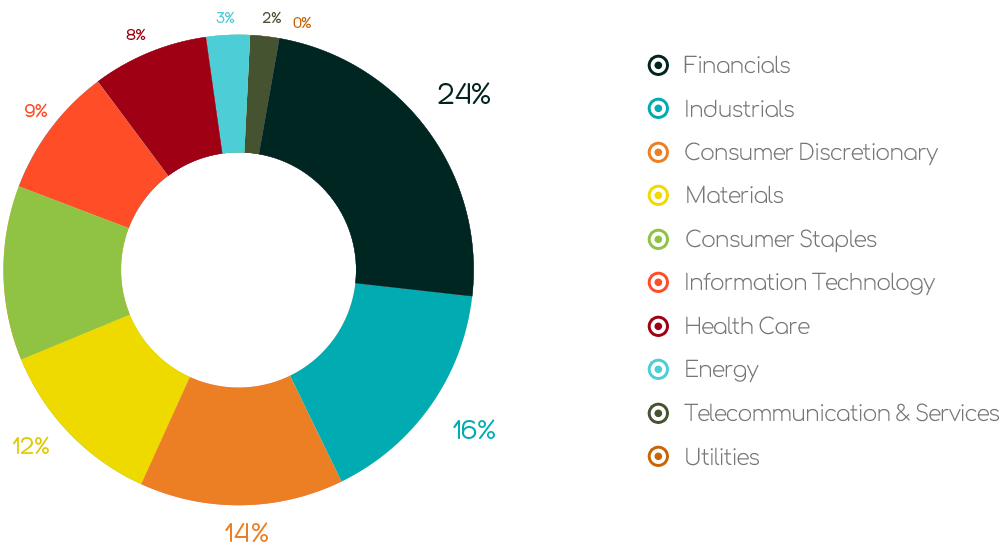 Companies
Exat -

Ivory Coast

EXAT is company operating in the field of a rubber processing. In 2008, the company has expanded into the natural rubber transformation by investing in a coagulum-processing plant with a initial yearly output of 18,000 Tons granular rubber.

UAP -

Kenya

The East African Community faces low penetration rates for insurance in the region. UAP currently has six subsidiary companies that operate insurance businesses in Kenya, Uganda, South Sudan, Rwanda, DRC and Tanzania.

SJL -

Morocco

SJL is a road freight transport and logistics company operating in Europe and Morocco.It has built a privileged position in the Moroccan market supported by a strong reputation of reliability among large multinational client based in Morocco (i.e. Renault, Leoni, Tyco, Michelin, Faurecia).

EFC Uganda -

EFC Uganda is a microfinance institution created in Q1 2012. The Company is part of the EFC network of microfinance institutions in Africa that are managed by DID.

Brookhouse -

Kenya

Based in Nairobi Kenya, Brookhouse School offers the British National Curriculum to 750 girls and boys aged 3–19 years old. Itis affiliated with the Council of International Schools (CIS), the Round Square International Membership and the prestigious G20 group of schools.

Mansard Insurance Ltd -

Nigeria

Mansard is among the strongest and most profitable insurance companies in Nigeria. The company has received numerous awards including"The Most Innovative and Impactful Insurance Company" in 2014 by LCCI and "Insurer of the Year 2013" by EliteBusinessAfrican Network and the Nigeria Risk Awards.

SNAX -

Algeria

Snax, a producer of salty snacks, is the unchallenged leader in the Algerian market with over 50% market share. The company has also developed production and distribution of sweet snacks mainly muffins and sorbet sticks.

NCA -

Algeria

NCA Rouiba is an Algerian company established in 1966, specialized in the production and distribution of juice, nectars and still drinks. The Rouibabrand is widely known throughout the country—indeed, brand recognition is stronger than for Coca Cola.

SICOPA -

Morocco

Sicopa is an export-oriented company specialized in the production of olives, capers, dried tomatoes, peppers. Sicopa has been approved by American fast food companies such as Subway, Pizza Hut and Dominos Pizza following several audits.

FOLLY FASHION (MARWA) -

Morocco

Marwa was established in 2003 with one store and has today grown to 48 points of sale in Morocco, including 28 sole distributors, as well as 6 franchise establishments in Saudi Arabia. The Marwabrandname is now well-known for its creativity, competitive price and the regular turnover ofits collection.

THCC -

Tunisia

"Clinique Internationale Hannibal" is a 450-bed private multidisciplinary clinic with top-notch equipment with advanced technology providing high quality healthcare services, especially for cancer treatment.

GAT -

Tunisia

GAT is a multi-branch insurance and reinsurance company created in 1975. Thanks to its large distribution network of 87 agencies and 18 brokers, it is one of the largest private insurance companies in Tunisia.

ESPRIT -

Tunisia

(Haythem, a student from Esprit participating to the Silicon Valley Code Camp 2013). With more than 4,000 students, ESPRIT is the first private engineering school in Tunisia, specialized in information technology and communication. It produces 750 new graduates yearly, 10% and 25% of the country's engineering and ICT degrees, respectively.